The foundation works from the head office in Hoogeveen (NL) and a warehouse in Serakunda in The Gambia. In the Netherlands, the packages that needs to be sent are collected from all delivery points, where they are stickered and prepared for transport in the container.
Containers from the Netherlands are received in Serakunda. The packages are handed over here to the friends and family and are stored for the senders from the Netherlands.
In the warehouse in Serakunda 4 Gambian board members work for the, in Gambia foreign, St. Goods for Gambia (foundation). They take care of the clearance and transport of the container to the unloading location, the issuance of the packages and any transport to the addressee, the maintenance of the warehouse, the creation of PR for the foundation, the checking of current projects and of course contacts with the various ministries.
Rice project
Mainly in the "low season" there are many families that are in need of support and are helped with a bag of rice. That is why we started the "Rice project". If you want to support your contact in Gambia, you can find more information on the page : current projects.
Future projects
Our primary goal is to launch projects that enable the Gambian population to provide for their own necessities of life (no money is therefore made available).
As soon as the financial means allow it, our foundation will be fully committed to supporting the various projects.
For structural projects, healthcare and education, we send materials / packages with
every container.
Our incidental projects will all have the objective that the participants in the project can independently provide for their own necessities of life.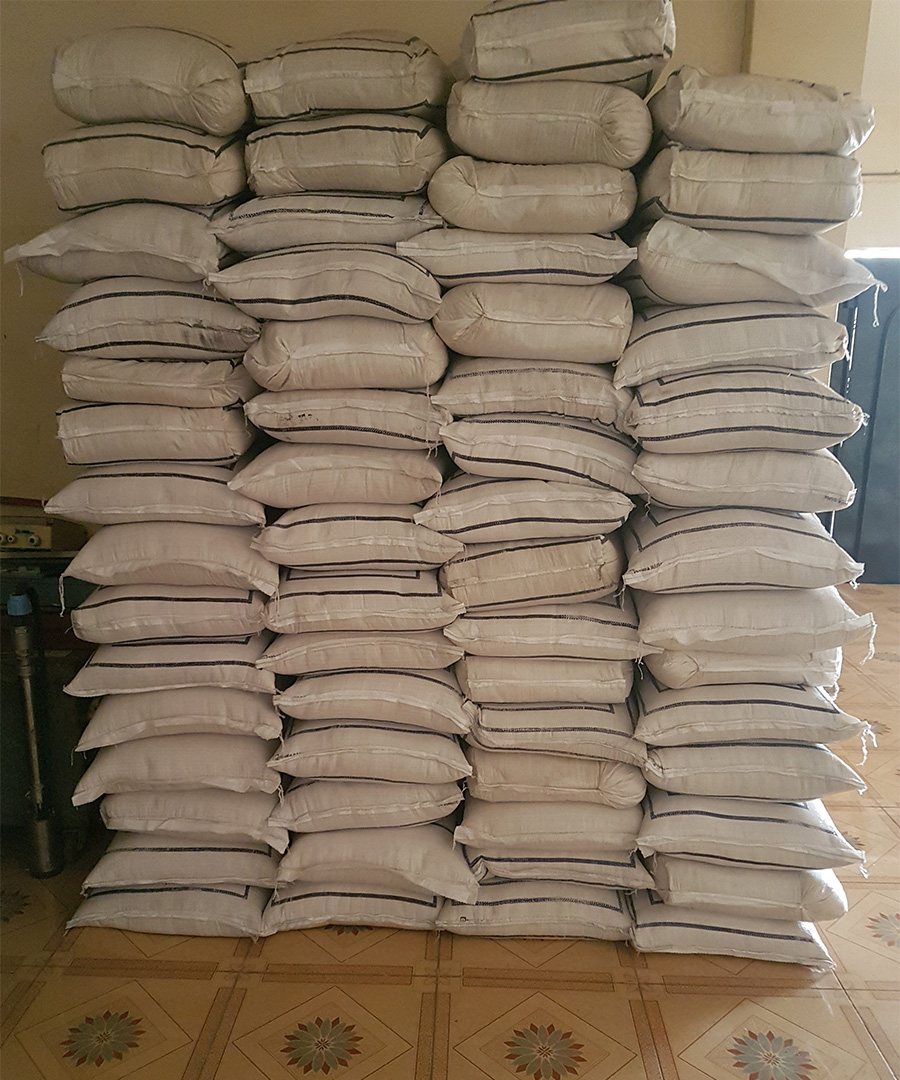 The goals of the foundation are:
The organization and realization of learning pathways and / or learning-, development- and / or stimulation projects to promote in particular the self-sufficiency and independence of people in The Gambia

Stimulating employment in the Gambia

Improving, promoting and supporting health care and education for the people living in The Gambia
The foundation tries to achieve this goal by:
(Helping Gambian people) organizing and arranging activities and / or meetings, in particular in the humanitarian field and in the field of animal welfare

Supporting and supplying medical posts and hospitals

Donating educational materials

Facilitating (or helping Gambian people to) (shipping) transport for various aid agencies, foundations, companies and / or private individuals, for transporting (aid) goods in support of, among other things, various projects

Recruiting sponsors, gifts and donations

Collaborate with other organizations (local or otherwise)

To do or have performed, both nationally and internationally, what in the opinion of its board is necessary, useful and / or desired
With the start of the mentioned projects, we hope to achieve the goals of our foundation.
Our Sponsors